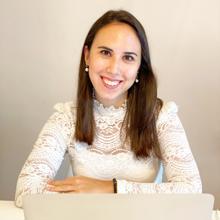 Mood Disorders
Emotional Eating
Psychology of Immigration
Coping with Grief and Loss
Trauma and PTSD
About
She graduated from Italian High School, Yeditepe University Psychology Undergraduate Education, and Clinical Psychology Graduate Education with high honors on a YÖK scholarship. She wrote her thesis on "The Relationship between Psychological Resilience and Post-Traumatic Development in University Students in Grief." She studied Italian Psychology at the Sapienza University of Rome on an Erasmus Program scholarship. She has got training on tests such as the Multidimensional Personality Inventory (MMPI). She received an Introduction to Child and Adolescent Psychotherapy Training from Mita Psychology. She has been a columnist for Sosyopix Mag Magazine, Sosyo Corner, and High Technology Magazine, Techno Psychology. She worked as an administrative assistant at Ayvansaray University and worked as a psychologist at the Women's Counseling Centers during her master's degree. She did an internship at the Psychomola Counseling Center and volunteered at the Erenköy Mental Health and Neurology Education and Research Hospital. She worked as an intern at AXA Sigorta's HR Recruitment Department. She speaks English, Italian, Latin, beginner Spanish and French fluently. She has completed relational psychodynamic supervision and EMDR Level 1 Basic Training and supervision processes. She works with an eclectic therapy approach by making use of these perspectives.
Areas of Expertise
Childhood Depression
Depression
Marital and Premarital
Post Partum Depression
Relationship Issues
Anxiety
Chronic Pain
Unhappiness
Bad Memories and Negative Experiences
Panic Disorder
Performance Anxiety
Test Anxiety
Somatic Symptom Disorder
Violence and Abuse
Business Life Challenges
Education
Yeditepe University
Psychology / Undergraduate
Yeditepe University
Clinical Psychology / Graduate
Seminars and Conferences
• Art Therapy - Suzi Amado
• Coronavirus Support Webinar - Somatic Experiencing - Raja Selvam
• Adapting Satyr Processes to Helping Ourselves and Others - Sharon Loeschen
• Managing Anxiety Surrounding Covid 19 Webinar - Greg Crosby
• Gender and Dating Violence Training - Kartal Municipality
• Children's Bodily Voice Rights: Child Abuse Awareness Training - Kartal Municipality
• Introductory Training in Child and Adolescent Psychotherapy - Mita Psychology
• Dr. Alexander Esterhuyzen - Introductory Training in Sand Therapy Training
• Training on Viewing Personality from Dynamic Psychology - Gian Vittorio Caprara
Start feeling better
today!
After downloading the app and you will get matched with the psychologist that best fits your needs. You can make a free 15-minute video call with your therapist to see if you're compatible with them and begin your therapy journey.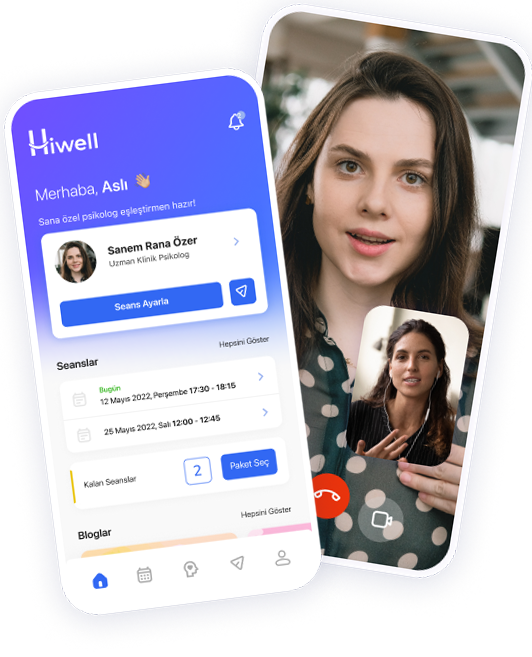 Resources
| | |
| --- | --- |
| Emergency | 112 / 999 |
| Hotline (UK – Local rate) | +44 (0) 8457 90 90 90 |
| Hotline (UK – Minicom) | +44 (0) 8457 90 91 92 |
| Hotline (ROI – Minicom) | 1850 60 90 91 |
| Hotline (ROI – Local rate) | 1850 60 90 90 |
| Samaritans.org (UK & Ireland) | samaritans.org |
| Help for suicidal thoughts (UK) | nhs.uk |
| YourLifeCounts.org (UK & Ireland) | yourlifecounts.org |