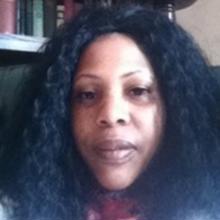 About
Jennifer is a qualified counsellor, psychotherapist, and supervisor. She completed her diploma in 2010 as a Graduate and Profile Student on the MA in Counselling PGDip at the Goldsmiths University of London, where she is featured in their 2011 Courses Prospectus. She was sourced from Goldsmiths to work independently for the NHS PCT as a GP Surgery Counsellor on IAPT (Integrated Access to Psychological Therapies, NICE on EMIS IAPT Systems), and placed in the Southwark Psychological Therapies Team. She manages mild, moderate, and complex cases.
Areas of Expertise
Family Conflict
Depression
Relationship Issues
Anxiety
Education
Goldsmiths University
Postgraduate Diploma in Counselling / Graduate
Seminars and Conferences
• Counsellor, Psychotherapist and Trainer, Accredited Professional Registrant (MNCS Prof Accred), and MNCS Approved Supervisor
• British Association of Counsellors and Psychotherapists, Registered, MBACP
• Coach, Specialist Coaching Division Full Member BACPC
• BAATN Member
• International DPS and CANPA Member
• Clinical Supervisor for mental health workers/ community support workers/counsellors and psychotherapists, and integrated NLP therapist-coach professionals
• EFT Certificate and Practitioner
• Insured by Towergate for Counselling, Psychotherapy, Hypnotherapy, NLP, EFT, Holistic Massage Therapy, Family Therapy, • Critical Incident Debriefing (CID), Clinical Supervisor
• CRB Hestia Women's Aid (Women's issues and Domestic Violence Agency)
•Specialist Counselling and Psychotherapy Model: Integrated Psychoanalytical/Psychodynamic and Systemic approach to mental health and wellbeing, IAPT, NICE Guidelines.
• A working alliance forged from a Freud and his Contemporaries theoretical construct, mixing other classic psychologists interventions. Other Influencers: Klein, Bion, Winnicott, Adler, Bowlby, Kohut, Ellis, Jung, and Symington, Rogers, Gestalt, Egan, Transactional Analysis, Lacan and Milan Group.
• Coach Model: Therapist-Coach Integration, Erickson Hypno., Craig EFT and Shepherd ANLP – Western & Chinese integration.
• Working knowledge of: Private Practice Business and Surgeries, NHS GP EMIS system, NHS IAPTus web-based computer system, Working towards IAPT DIT pathway model, Equal Opportunities, BACP Guidelines, NCS Guidelines, Difference and Diversity credits, Suicide Prevention NHS, Domestic Violence and Effects on Children Training – IDVA – London Borough of Hillingdon, Systemic Knowledge and Practice Skills, Time-limited Psychodynamic skills, CBT skills and Socratic questioning knowledge, Creative Process Skills Award, Parenting Coaching
• Advanced training with Victim Support:
• Safeguarding Adults and Children
• Domestic Violence, All Gender Violence: male-female, female-male, L&G and trans
• Affects Of Domestic Violence on Children and Supporting Youths
• Impact of Sexual Violence
• Mental Health Awareness
• Mental Health First Aid – NHS MHFA Accredited
• Advanced Developmental Psychoanalysis Lectures
• EAP & Critical Incident Debriefing Practitioner
• Assessment NHS Model / Towards Healing Model / Systemic Practice Model / Time Limited Focused Psychodynamic /Narrative Model
• Learning Development, Bureau, Kent, 2018/2019
• Pearson BTEC Level 3 Award in Education and Training (QCF) to teach 16+ year olds and adults - Achieved.
• Narrative Therapy Training in an integrative approach that combines attachment, narrative and systemic theory techniques (underpinned by attachment theory – Bowlby). Analysis, exploration, narrative and shape of attachments and systemic patterns; in child, adult and couple settings. An intensive program for a variety of settings including trauma. (Bowlby Centre) - Achieved
• Intermediate Family and Systemic Practice Project: practice and application logs, essay 3,000, transcript 2,000, detailed Genogram, Supervision: 70 face to face systemic treatment clinical hours and 20 hours family and systemic clinical hours as part of a reflective team, client clinical observation in action, in NHS Clinic settings in London – 100 per cent attendance.
• Foundation Systemic Family Therapy Applications and Skills Certificate; theory and application logs, essays 2,000 and 3,000 words (PS-STG)
• Foundation Jungian Analytical Psychology Certificate – Society of Analytical Psychology (SAP)
• Critical Incident Debriefing (PHL)
• Supervision Skills Certificate – British Psychological Foundation (BPF)
• London School of Health and Beauty, December 2012-13
• Qualified Holistic Pro Massage Therapist L2 & L3 – Complimentary Medicine (bio-dynamic approach to consultations and treatments)
• Energy Psychology Coaching, Performance Partnership in association with Livit It Unlimited
• Emotional Freedom Therapy Practitioner, Accredited by The Association of Meridian Therapies
• EFT Therapy Practitioner for anything Face to Face or Telephone Work – April 2011
• The Freud Museum, Finchley, London
• Lectures, discussion and debate, in Psychoanalysis; Charcot, Breuer and Freud, Famous Cases and The development of the art of psychotherapy – 1 term, Sept to Nov 2010
• Freud and his followers, discussion and debate, in Psychoanalysis; Jung, Klein, Winnicott, Bion and Lacan – Term 2 Jan to Mar 2011
• The Performance Partnership, Richmond in association with With Live it Unlimited - 2010
• Energy Psychology, Life Coach and NLP Therapist-Coach
• EFT – Practitioner Certificate, Emotional Freedom Technique – Apr 2011
• MA, NLP Practitioner – Nov 2010 – Achieved
• MA, Hypnotherapy Practitioner – Nov 2010 – Achieved
• EFT - Introduction to Emotional Freedom Technique Certificate - 2010
• NLP Powerful Presenting – Presenting Elegantly Certificate - May 2010 - Achieved
• NLP Practitioner - May 2010 - Achieved
• Hypnotherapy Practitioner - May 2010 - Achieved
• Talk to a Counsellor - April 2010
• Telephone Counselling training - Achieved
Start feeling better
today!
After downloading the app and you will get matched with the psychologist that best fits your needs. You can make a free 15-minute video call with your therapist to see if you're compatible with them and begin your therapy journey.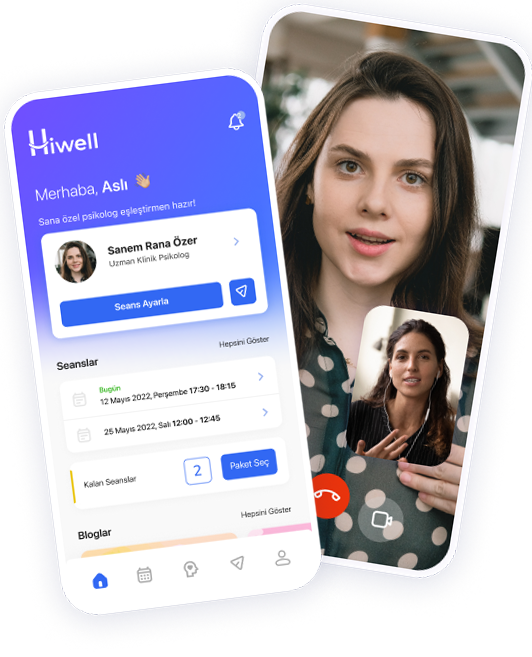 Resources
| | |
| --- | --- |
| Emergency | 112 / 999 |
| Hotline (UK – Local rate) | +44 (0) 8457 90 90 90 |
| Hotline (UK – Minicom) | +44 (0) 8457 90 91 92 |
| Hotline (ROI – Minicom) | 1850 60 90 91 |
| Hotline (ROI – Local rate) | 1850 60 90 90 |
| Samaritans.org (UK & Ireland) | samaritans.org |
| Help for suicidal thoughts (UK) | nhs.uk |
| YourLifeCounts.org (UK & Ireland) | yourlifecounts.org |