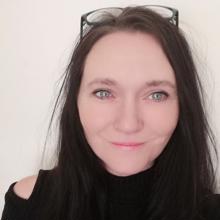 About
I am a qualified MBACP accredited counsellor; higher level 4 professional diploma in counselling skills and theory, distinction in CBT, transactional analysis and person-centred therapy, currently studying counselling for depression. I have 14 years' experience with 1-1 counselling and more recently group counselling: covering a range of psychological and emotional issues, self-harm, suicidal ideation, depression, anxiety and trauma. I have experience counselling in schools and gp surgery settings as well as office based. I have specialist area training in the prevention of suicide and survivors of incest and sexual abuse, having worked for ISAS (incest and sexual abuse survivors) for 3 years. I have a further 7 years' experience working within a secure unit for women, this giving further knowledge and understanding of mental health and emotional well-being; within this role I used my skills in a therapeutic Manor when dealing with adults and young people often with histories of prolonged domestic and sexual abuse. I have extensive training and good awareness of safeguarding, risk assessments, confidentiality policies, note keeping, working within a MDT, first aid and paediatric first aid training, I have also been an Ofsted registered childminder, I have worked with young homeless people, within this role I supported 8 young people emotionally and am responsible for the whole projects healthy lifestyles. I have been counselling young people in primary schools throughout Lincoln and Grantham. I have 3 years' experience working within the NHS, IAPT services for insight healthcare as a full-time counsellor, treating 24 clients a week with a wide range of issues. This work changed to remote from March 2020, delivering therapy via telephone or online; overall recovery rate to date is 59% overall material improvement is 73%. Currently working with 27 clients a week, delivering therapy via zoom with a company in Republic of Ireland. My work experience and training has given me excellent communication skills, the ability to lone work and be a good team member, I am always keen and able to learn new skills. My counselling approach is eclectic, delivering a wide range of therapeutic practices, theories and techniques which have developed through continuous CPD. I am also a qualified counselling supervisor, accredited, and have a level 2 certificate in team leading.
Areas of Expertise
Domestic Abuse
Addiction
Coping Skills
Sexual Abuse
Depression
Emotional Disturbance
Pregnancy, Prenatal, Postpartum
Relationship Issues
Codependency
Suicidal Ideation
Women's Issues
Coping with Grief and Loss
Self Esteem
Self Harming
Spirituality
Stress
Trauma and PTSD
Anxiety
Education
Lincoln College
Higher Level 4 Professional Diploma in Counselling / Graduate
Seminars and Conferences
• Level 5 counselling supervision training (1 year), Ridgeway college - Professor Graham cocking
• BACP Accreditation
• Treating trauma, the pathway to transformation, with DR Robert Rhonton.
• Therapy techniques for anxiety, phobias, and OCD , with DR Stephen J Costello.
• Logo therapy techniques, online training
• Human givens institute, managing trauma, the rewind technique
• Existential contributions to counselling and psychotherapy (1 day)
• Relational depth in counselling and psychotherapy (1 day) - Mick Cooper
• Person centred contributions to counselling and psychotherapy (1 day) - Mick Cooper
• You cant outweigh shame; with Juliet Grayson and William Ayot (1 day)
• Trauma focused CBT for PTSD
• Prevention of suicide and self harm; delivered by harmless
• Suicide bereavement ; delivered by harmless
• Working with survivors of childhood sexual abuse. (ISAS)
• Grooming and offending behaviour (ISAS)
• Working with ritual abuse survivor's (ISAS)
• Working with male survivors (ISAS)
• Working with dreams (ISAS)
• Understanding disassociation disorder (ISAS)
• Awareness of impact of domestic violence ; women's aid.
Start feeling better
today!
After downloading the app and you will get matched with the psychologist that best fits your needs. You can make a free 15-minute video call with your therapist to see if you're compatible with them and begin your therapy journey.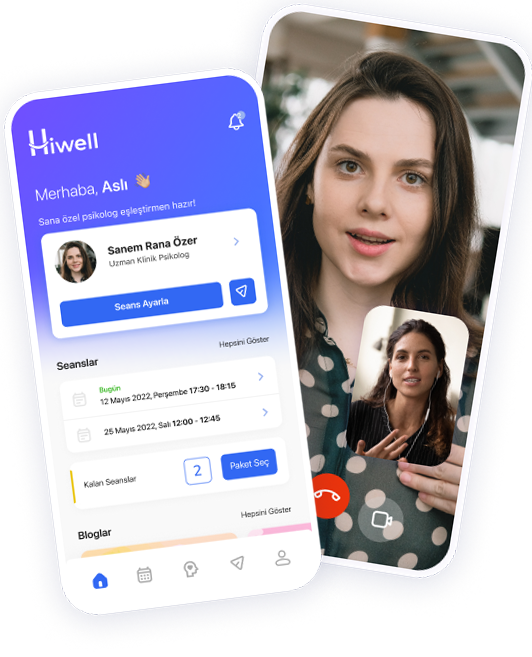 Resources
| | |
| --- | --- |
| Emergency | 112 / 999 |
| Hotline (UK – Local rate) | +44 (0) 8457 90 90 90 |
| Hotline (UK – Minicom) | +44 (0) 8457 90 91 92 |
| Hotline (ROI – Minicom) | 1850 60 90 91 |
| Hotline (ROI – Local rate) | 1850 60 90 90 |
| Samaritans.org (UK & Ireland) | samaritans.org |
| Help for suicidal thoughts (UK) | nhs.uk |
| YourLifeCounts.org (UK & Ireland) | yourlifecounts.org |