Join Hiwell's Network of Expert Therapists!
Having passed our comprehensive interviews, our 800+ graduate expert psychologists provide psychotherapy and psychological support to thousands of people every day. Become a part of this unique and growing community!
Apply
Application Process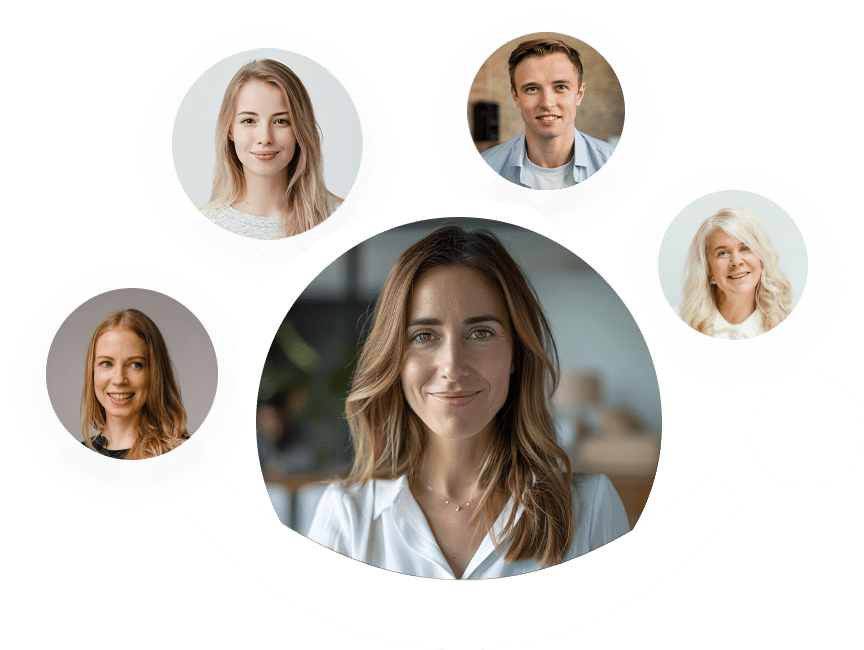 How Can I Become a
Therapist at Hiwell

?

Apply to the Hiwell online therapy platform to help countless people and make a lasting positive impact.
Therapist Application Form
Fill out the application form, and our team will contact you to schedule an interview at a time convenient for you.
Online Interviews
We will evaluate your application and get to know you via an online meeting.
Start Providing Therapy
Meet with clients best suited to your areas of expertise through Hiwell's matching algorithm.
Frequently Asked Questions
that people ask about becoming a Hiwell Therapist
To join our team of expert clinical psychologists and become a part of our crew, you only need to fill out the Therapist Application Form. Our team will review your application and contact you regarding the next steps.
To join our platform as a therapist, it is mandatory to have completed your master's degree in clinical psychology and your supervision process.
After you complete the Therapist Application Form, our team will review your application and, if suitable, will reach out to schedule an online interview. We get to know you and your working principles in this meeting more closely. If our expectations align, the necessary steps for you to join our team are quickly taken.
Once your application is accepted, you start working with our team to create your therapist profile, add your areas of expertise, and plan your sessions. Our support team will communicate with you at every stage of the process.
You have the flexibility to determine your availability for sessions according to your schedule. While there is no minimum number of hours, we value our therapists' regular participation on our platform to offer reliable and continuous psychological support to all our clients with varying needs and expectations.
Thanks to our team of over 600 expert psychologists specializing in various fields, we can provide support that best meets the needs and expectations of our clients. You can also use approaches suitable for your areas of expertise and your clients' needs in your sessions.
At Hiwell, only online therapy sessions are conducted through secure video calls. This allows anyone needing psychological support to access it, regardless of location and conditions.
Therapist Application Form
Fill out the application form, our team will contact you to schedule an interview on a convenient date.

ss