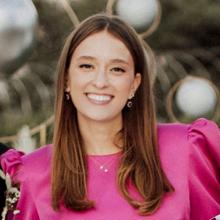 Depression
Relationship Issues
Anxiety
Social Anxiety
Business Life Challenges
About
After graduating from the Department of Psychology at the University of Geneva, Switzerland, she completed her master's degree in Clinical Psychology and Developmental Psychology at the same university. During her education, she worked as a volunteer psychologist in various institutions. Afterwards, she worked as an intern clinical psychologist in the psychiatry department of the Geneva University Hospital. She has completed various therapy trainings and gives individual psychotherapy in Turkish, English, and French. She is energetic, positive, diligent and responsible. Her empathy skills and awareness are high. She works well under pressure, adapting quickly to challenges and changing conditions. She values teamwork.
Areas of Expertise
Family Communication Issues
Infidelity
Mood Swings
Attachment
Coping Skills
Feelings of Insignificance
Procrastination
Marital Conflict
Marital and Premarital
Dating Violence
Future Anxiety
Communication Problems
Indisposition
Avoidance
Coping with Grief and Loss
Self Esteem
Mobbing
Motivational Problems
Unhappiness
Perfectionism
Negative Thoughts
Obsessive-Compulsive (OCD)
Bad Memories and Negative Experiences
Anger Management
Self Confidance
Panic Disorder
Performance Anxiety
Health Anxiety
Test Anxiety
Social Skills
Social Phobia
Stress
Burn-out
Loneliness
Life Difficulties and Conflicts
Eating Disorders
Feelings of Insufficiency
Education
University of Geneva, Switzerland
Psychology / Undergraduate
University of Geneva, Switzerland
Clinical Psychology / Graduate
Seminars and Conferences
• Approach to Addiction Training- Prof. Dr. Kültegin Ögel
• Motivational Interview Techniques Training- Prof. Dr. Kültegin Ögel
• Schema Therapy International Certification Training- Dr. H. Alp Karaosmanoglu
• First Interview Techniques in Psychotherapy - Medalyon Psychiatry Center
• Madalyon Academy "Workshop" Program- Madalyon Psychiatry Center
• Cognitive Behavioral Therapy Training - Prof. Dr. Hakan Türkçapar, Cognitive Behavioral Psychotherapies Association
• Crisis, Trauma and Grief Counseling Training- Dr. Nevin Dölek, Başkent Psychology Workshop
Start feeling better
today!
After downloading the app and you will get matched with the psychologist that best fits your needs. You can make a free 15-minute video call with your therapist to see if you're compatible with them and begin your therapy journey.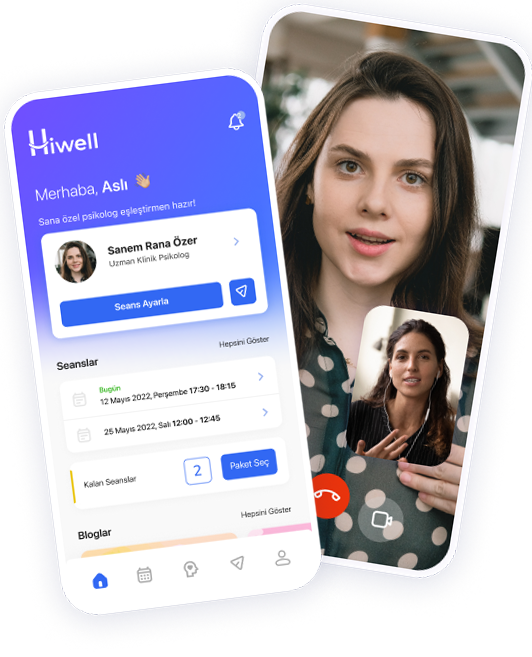 Resources
| | |
| --- | --- |
| Emergency | 112 / 999 |
| Hotline (UK – Local rate) | +44 (0) 8457 90 90 90 |
| Hotline (UK – Minicom) | +44 (0) 8457 90 91 92 |
| Hotline (ROI – Minicom) | 1850 60 90 91 |
| Hotline (ROI – Local rate) | 1850 60 90 90 |
| Samaritans.org (UK & Ireland) | samaritans.org |
| Help for suicidal thoughts (UK) | nhs.uk |
| YourLifeCounts.org (UK & Ireland) | yourlifecounts.org |