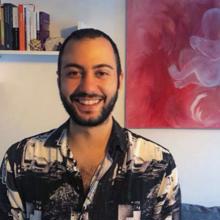 Family Conflict
Domestic Violence
Domestic Abuse
Peer Relationships
Alcohol Use
Addiction
Coping Skills
Divorce
Sexual Abuse
Behavioural Issues
Depression
Emotional Disturbance
Men's Issues
Marital and Premarital
Relationship Issues
Codependency
Women's Issues
Career Guidance
Anxiety
Coping with Grief and Loss
Self Harming
Racial Identity
Substance Use
Spirituality
School Issues
Anger Management
Stress
Trauma and PTSD
Life Transitions
About
Mr. Ozden is currently on his 4th year of a doctoral program in Existential Counselling Psychology and Psychotherapy, working on his dissertation. As of December 2020, he has achieved the equivalence of MProf Level. At the moment Mr. Ozden completed more than 650+ hours of supervised counselling (supervision constituting both group and 1 to 1) and 150 hours of personal therapy of existential orientation. Prior to that he has had 7 years of personal therapy with a humanistically oriented therapist, during which he has gone through EMDR therapy for 9 months. Mr. Ozden started his self-employed business 14 months ago. He currently uses his house as home office in which he has a fast internet connection. He can deliver psychotherapy in both English and in his main language; Turkish. His main goal in choosing to study Psychology was to first and foremost understand himself better. He viewed psychotherapy not as a means to alleviate symptoms but for gaining self- awareness towards personal growth. Similarly, Mr. Ozden chose to study a Doctorate in Existential Counselling to, again have a better relationship with himself and make sense of his world. Offering help to other people on their life journey came naturally after he started to pave his own path on his journey. He always held the belief that a wounded healer can deliver good care only after tending to and healing their wounds first. As a psychotherapist, Mr. Ozden sees the therapeutic relationship to be at the core of the counselling process. Thus, providing the embracing safe space that clients deserve is of utmost importance to him. Furthermore, as a brown Turkish gay man he firmly believes in the power that unravels through the discussion of social identities one embodies such as race, gender, ethnicity, sexuality etc in therapy. He believes a conversation that revolves around reflecting on one's social identities is a great way to appreciate diversity both within oneself and within the culture/society one is living in. Additionally, he believes in the necessity of recognising the historically and culturally situated nature of our existence which is embedded with heterosexism and cissexism. Through acknowledging the struggle LGBT+ people are in as a consequence of an oppressive social context, it is imperative to work with LGBT+ clients to directly counter the prejudice they faced in an affirmative manner, much like how feminist therapy would incorporate patriarchy and gender inequality as an oppressive social context.
Education
Istanbul Bilgi University
Psychology / Undergraduate
Middlesex University / NSPC (New School of Psychotherapy and Counselling)
DcPsych in Counselling Psychology and Psychotherapy / Graduate
Seminars and Conferences
• Existential Supervision Therapy Group (8 week)
• Cognitive-Behavioral Therapy Training- Prof. Dr. Ebru Şalcıoğlu & DATEM, (Center for Behavioral Studies and Therapies) (2019-2020)
• Cognitive and Behavioral Assessment, Case Formulation
• Panic Disorder, Agoraphobia and Social Anxiety Disorder
• Post-Traumatic Stress Disorder
• Obsessive-Compulsive Disorder
• Generalized Anxiety Disorder and Depression
• One-on-One Supervision- Fatma Zengin (M.A) who works with Systemic and Psycho-Trauma Approaches (3 years)
• Psycho-Dynamic Supervision (Group Supervision)- Suzan Uğur Girginer (MSc)
Start feeling better today!
After downloading the app and you will get matched with the psychologist that best fits your needs. You can make a free 15-minute video call with your therapist to see if you're compatible with them and begin your therapy journey.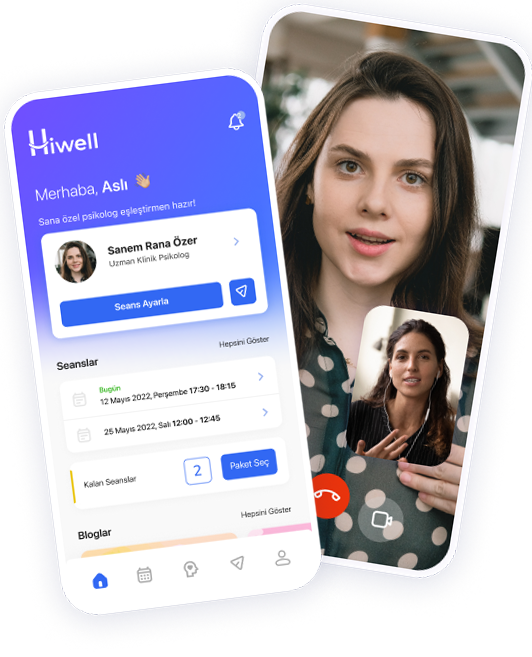 Resources
| | |
| --- | --- |
| Emergency | 112 / 999 |
| Hotline (UK – Local rate) | +44 (0) 8457 90 90 90 |
| Hotline (UK – Minicom) | +44 (0) 8457 90 91 92 |
| Hotline (ROI – Minicom) | 1850 60 90 91 |
| Hotline (ROI – Local rate) | 1850 60 90 90 |
| Samaritans.org (UK & Ireland) | samaritans.org |
| Help for suicidal thoughts (UK) | nhs.uk |
| YourLifeCounts.org (UK & Ireland) | yourlifecounts.org |