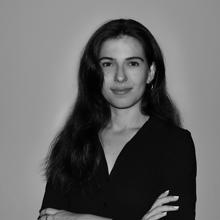 About
She graduated from Istanbul Saint Joseph French High School. She was accepted to the Department of Psychology at Istanbul Bilgi University. After graduating, she started her MSc in Clinical Psychology at Kingston University, London. She completed her master's degree with a thesis titled "The Effects of Bullying on the Social and Academic Lives of Young Students." During her undergraduate years, she worked with children in the 3 to 5 age group in kindergarten. She completed level 1 of transactional analysis training. During her MA, she worked with children with adjustment disorders at Claygate Elementary School. After graduating, she studied Family and Couple Counseling at Yıldız Technical University. Afterwards, she completed child psychotherapy and testing training, followed by child and adolescent cognitive behavioral therapy training by Associate Professor Vahdet Gormez. She also completed her Applied Cognitive Behavioral Therapy training. She applies mindfulness techniques in her therapy with what she learned from the "Mindfulness in Individual Therapy" training from Professor Zümra Atalay. In addition, she is qualified to use the MOXO d-CPT Attention Performance Test. She continues her supervision process and gives online therapy.
Areas of Expertise
Depression
Coping with Grief and Loss
Obsessive-Compulsive (OCD)
Panic Disorder
Test Anxiety
Eating Disorders
Anxiety
Education
İstanbul Bilgi University
Psychology / Undergraduate
London Kingston University
Clinical Psychology / Graduate
Seminars and Conferences
• Transactional Analysis Module 1, Spirit Psychology
• Creative Drama Application, İsmek
• Family Counseling and Couples Therapy, Yıldız Technical University
• Practitioner Cognitive Behavioral Therapy Training, Institute of Positive Sciences
• MOXO d-CPT Attention Performance Test, Moxo Turkey
• Child and Adolescent CBT Education, Cognitive Behavioral Psychotherapies Association
• Intervention for Adjustment and Behavioral Disorders in Children, Academy of Psychology
• Child and School Oriented Short-Term Solution Therapy
• Burdon Attention Test, Bender-Gestalt Visual Motor Perception Test
• Psychodrama Workshop - Psy. Psychodramatist Ezgi Basaran
Start feeling better
today!
After downloading the app and you will get matched with the psychologist that best fits your needs. You can make a free 15-minute video call with your therapist to see if you're compatible with them and begin your therapy journey.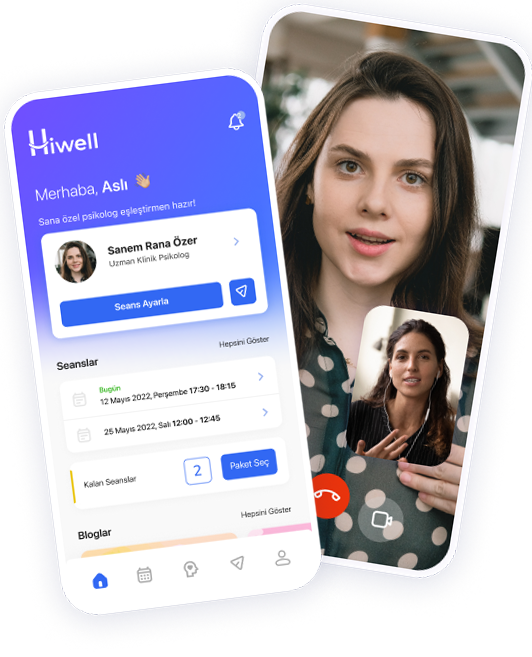 Resources
| | |
| --- | --- |
| Emergency | 112 / 999 |
| Hotline (UK – Local rate) | +44 (0) 8457 90 90 90 |
| Hotline (UK – Minicom) | +44 (0) 8457 90 91 92 |
| Hotline (ROI – Minicom) | 1850 60 90 91 |
| Hotline (ROI – Local rate) | 1850 60 90 90 |
| Samaritans.org (UK & Ireland) | samaritans.org |
| Help for suicidal thoughts (UK) | nhs.uk |
| YourLifeCounts.org (UK & Ireland) | yourlifecounts.org |